From a very young age, Tim Foley has been an entrepreneur and interested in real estate.  Born and raised in East Los Angeles, he completed his high school years, graduating from La Puente High School. While there, he excelled in martial arts, baseball, water polo and swimming, where he held the 400-meter, individual, medley school record which he held for seven years post-graduation.  Even during his middle and high school years he operated several (adolescent) small businesses that included lawn cutting, delivery and other services.
After receiving several scholarships from local and national universities, he chose to attend the University of California at San Diego.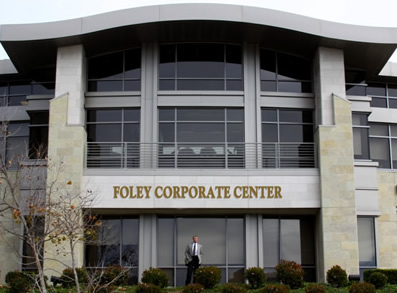 During his college years and while holding down fulltime units in two different majors, he worked nearly fulltime buying and selling cars as well as selling for Atlas Van Lines. After learning of a specialized degree being offered at the University of California at Santa Barbara in business economics and real estate, he transferred there, graduating with full degrees in both business economics and psychology and earned his MBA.
The following summer, he came out of the gate strong, quickly becoming a member of Xerox Corporation's top ten salesmen in the country.  During this time, he maxed out several student credit cards in order to purchase his first piece of California real estate (an 800 sq. ft. condominium) where he and his roommates lived until he sold it.  The profits of his first real estate transaction absolutely sold him on the notion that there was more money to be made in real estate then working for someone else and he turned his determination in that direction.  Tim Foley then left a cozy position at Xerox and made the commitment to buy two properties a year, then three, then four and so on. It was then that he found himself owning and operating over 50 properties for two of the largest appreciation periods.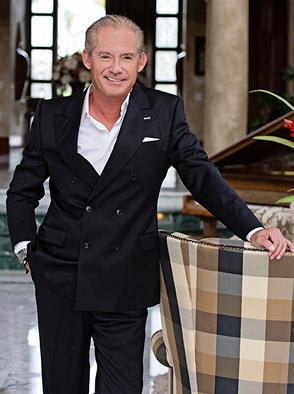 He has since diversified his investments to hotels, restaurants, shopping centers, apartment and office buildings, and industrial space, both locally and regionally as well as Thrifty Rent-a-Car. He has personally been the operating principle in over 100 different real estate transactions whereby he successfully purchased, rehabbed, stabilized and sold. Currently, he owns and operates over 50 different properties in California, Arizona and Texas.
Current enterprises that Mr. Foley operates include Foley Property Assets, LLC, Diamante Office Buildings, LLC, San Diego Land and Cattle, LLC, San Diego Income Properties, Inc., Foley Restaurants, Inc. and Foley Properties. He sits on several boards including but not limited to The Foley Family Foundation, KRC Executive Committee, US Santa Barbara President's Cabinet, Fairbanks Ranch ECC Board and the Junior Golf Association of America Board of Directors.
Tim Foley currently lives in Rancho Santa Fe, California.  He spends his extra time with his children and the two golf clubs he currently belongs to in the Rancho Santa Fe area.  He has recently purchased the Diamante Office Building, Kelly Corporate Center, and the General Atomics Building on Stowe Drive. These buildings have won several design awards in the coastal area of San Diego, which is where his San Diego operation is located.