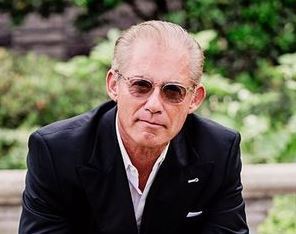 There's a new sheriff in town – in OB town – and his name is Tim Foley and he could very well determine the future of downtown Ocean Beach.
Who the heck is Tim Foley, you may righteously ask?
He's the big-time developer who will decide what goes in on that choice 27,000 square feet of land that used to be Nati's and its parking lot. Sure, part of that decision has already been made, as the folks who own Wonderland are bringing in La Dona, a Mexican restaurant.
Yet Tim Foley is jazzed. Having all that land a block from the Pacific Ocean – wow! He's excited. In a recent interview with the San Diego Business Journal, he said:
"I like beach areas. This is a crazy location." As in "good" crazy.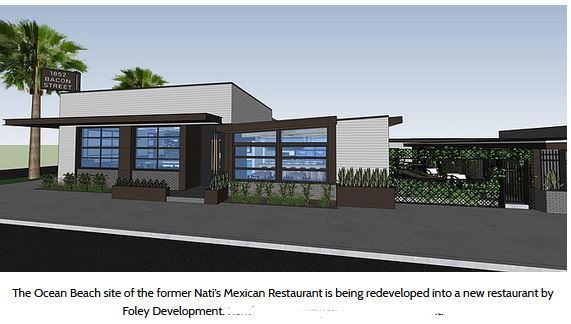 What to do with all that space? The Journal reported:
Ideally, Foley said he'd like to build a hotel and apartment complex, but he said that would depend on pending zoning changes in Ocean Beach.
Foley is quoted:
"If we could build the hotel and (apartment) units with retail, that makes the property a home run. A hotel is badly needed in Ocean Beach."
Perhaps the mixed use will look like this: FOLEY FINANCIAL CENTER . (Heart of Bankers) A complete rehab on a four story office building, A new 21,000 sq.ft. ground up office building and 56 new high end luxury apartments with bay view. Construction and completion 2018 and early 2019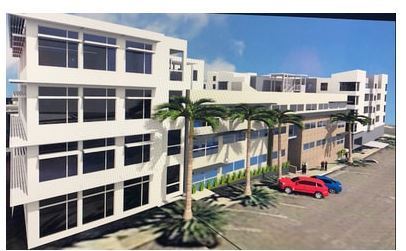 As SDBJ reported:
Some retail shops occupy part of the site, and Foley said he hasn't decided what to do with them. "My original plan was to tear them down, but we may not need to do that," Foley said.
The new restaurant, La Dona, will be run by the Social Syndicate restaurant group which has signed a 10-year 20-year lease. The eatery is a joint enterprise between Social Syndicate and OB restaurateurs Hoffman Leung, Mina Desiderio and Matt Braun and Judd Braun.
The Journal stated La Dona is "Scheduled to be completed in the fall," with 2,660 square feet of indoor space with a 1,468 square-foot patio. From our viewpoint that's way optimistic, knowing the state of the current rehab at the old Nati's.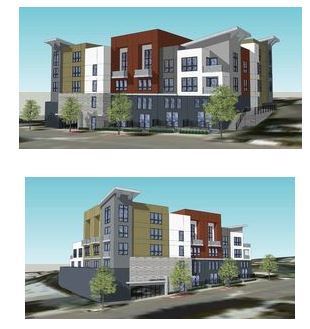 But it's clear Foley will have a major influence in the future of downtown OB – as whatever he builds, whether apartments, a hotel, mixed use retail – or all of the above – it will have a huge impact on the few blocks of the neighborhood that hug the cliffs, the pier and the beach.
So, really, just who is Tim Foley?
Foley grew up in LA, went to La Puente High School and "excelled in martial arts, baseball, water polo and swimming", so you know he's very competitive. He worked selling cars and working for Atlas Van Lines while attending UCSD and then UC Santa Barbara, where he earned degrees in business economics and psychology and later an MBA.
Another current project: Avanti Apartments in art zone of Northpark, Ca. Ground up development of 19 contemporary apartment homes on Ray Street.
According to his business website:
After graduation he took a job with Xerox Corporation, quickly becoming a top ten salesmen for the entire country. Tim's love for real estate resurfaced. He maxed out several student credit cards to purchase his first piece of California real estate (an 800 sq. ft. condominium). When he sold the condo, the profits of his sale sold him on a career in real estate….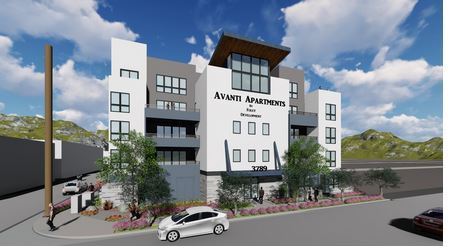 He has since diversified his investments to hotels, restaurants, shopping centers, apartments, office buildings, and industrial space; both locally and regionally. He has personally been the operating principle in over 100 different real estate transactions whereby he successfully purchased, rehabbed, stabilized and sold. As of the close of 2017, he owns and operates over 50 different properties in California, Arizona and Texas. (Our emphasis.)
It's clear that whatever Tim Foley wants, he gets – usually.
(hat tip to Deb Greene)