Tim Foley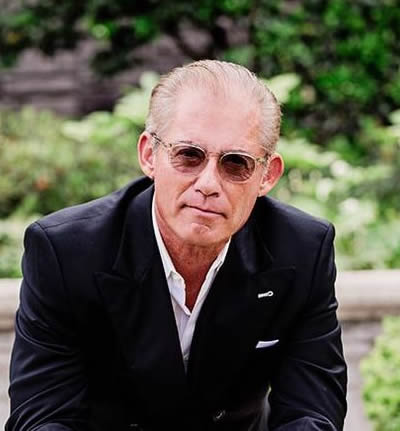 Tim founded and operated the restaurant chain, Coty Broiler Restaurant and Jazz Club, Inc. with restaurants located in Santa Barbara, Montecito and Ventura, California.
Tim bought his first piece of real estate for himself and roommates, an 800 square foot condominium. After selling this initial property for a sizable profit, he knew instantly that buying and selling real estate was in his blood. As a result of this initial ambition, Tim's been buying and selling various types of real estate for over 30 years. To date time has turned over a half billion dollars in total transactions as both principal and owner.
A lifelong entrepreneur, Tim currently has offices in Bel Air, California, Scottsdale, Arizona and Austin, Texas with over 60 different properties currently in operation. They include apartment buildings, shopping centers, office buildings, hotels and industrial properties.
Presently, Tim is the founder and chief executive officer of Foley Property Assets, LLC as well as San Diego Land and Cattle, LLC.
Born in East Los Angeles and graduated from La Puente High School. Tim then attended the University of California San Diego on a full Scholarship. He graduated from University of California Santa Barbara with degrees in business economics and psychology. He was the national sales manager for Cogenic, Inc. out of New York.
Tim has served or is currently serving on The San Diego Economic Development Commission Board, San Diego Business Chapter, Fairbanks Ranch EEC Board, Big Brothers of America, and the Junior Golf Association of America.
R. Randy Goodson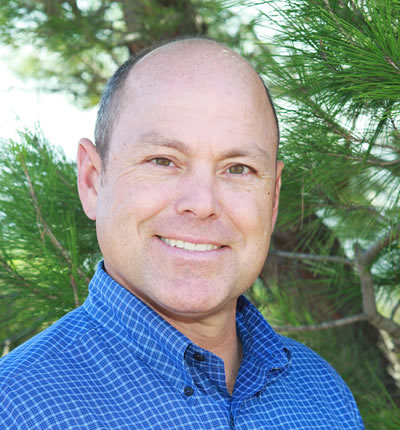 President of Foley Development focusing on the acquisition and repositioning of commercial properties and development of mixed-use and residential for-rent and for-sale housing in San Diego and Colorado Springs.
Prior to forming Foley development with Tim Foley in 2017, Mr. Goodson was CEO of Accretive Investments, Inc.("Accretive") since 2004 (and partner or member of numerous special purpose property investment entities) acting as a principal or principal officer or managing member for real property investments, acquisition and construction financing, entitlement, construction and development projects in California and Colorado including the following mixed-used developments:
San Elijo Hills – 3,500 homes on 2,000 acres in San Marcos, CA
Otay Land Company – over 7,000 homes in Otay Ranch on 5,000 acres in Chula Vista, CA
Superior Town Center/Downtown Superior – 1,400 homes, 3 hotels, one million sf of commercial space on 157 acres in Boulder County's Town of Superior, Colorado
Ellicott Town Center/Colorado Springs Mayberry – 2,000 homes on 630 acres adjacent to Colorado Springs, Colorado
Rampage Vineyard – 2,159 acres of grape vineyards planned for development in Madera County, CA
Paradise Valley – 1,446 homes in a master-planned residential golf course community in Fairfiled, CA
The Harbor Club – 42 Story, 201 unit mixed-use high rise Tower, Downtown San Diego
Numerous residential mixed-use projects in the City of San Diego
Mr. Goodson was also the Corporate Broker for HSD Realty and managed, after the purchase and repositioning of the property, the sale of all residential units and retail space at the Harbor Club at 1 Harbor Drive in downtown San Diego. Accretive has also provided equity to builders for land development and homebuilding projects in California.
Prior to Accretive, from 1994-2004 Mr. Goodson worked initially as an asset manager and advisor to Leucadia National Corporation (NYSE: LUK) and later as a senior officer providing leadership to HomeFed Corporation (OTC:HOFD) responsible for the acquisition, management, entitlement and development of numerous large and small development projects in addition to his obligations for SEC reporting.
In the 1990's, Mr. Goodson was an owner and managing member of Accretive Investments, LLC and Goodkin & Associates, Inc., a real property investment and development management firms specializing in the acquisition, financing, construction, development and litigation support services for mixed-use and residential projects. After graduating from California State University in San Diego with a B.A in Business and Minor in Accounting, Mr. Goodson was a Senior Consultant at KPMG Peat Marwick and subsequently a Manager in the Real Estate Industry Services Group of Price Waterhouse Coopers working both domestically and internationally on significant residential, resort and office development projects. Mr. Goodson is a California Real Estate Broker having held a real estate license in California for over 30 years and has personally represented over $500,000,000 of transactions.
Kirk Miller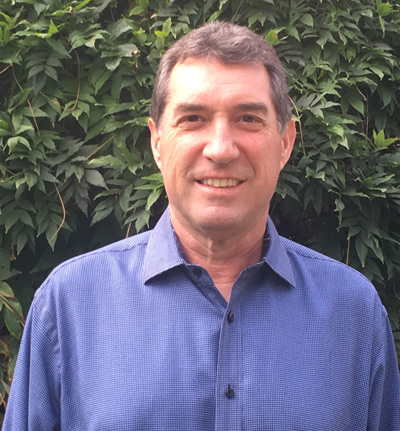 Kirk is the owner of the Law Office of Kirk Miller, located in Del Mar, California. Mr. Miller has been in private practice for over 33 years. He began practicing law in 1984 with the Los Angeles law firm Ball Hunt Hart Brown & Baerwitz. In 1986, he moved to San Diego and ultimately became a shareholder in the San Diego law firm Duckor Spradling Metzger & Wynne. Mr. Miller received his B.A. degree in 1981 from California State University, Long Beach (Religious Studies) and his J.D. degree (cum laude) in 1984 from the University of San Diego School of Law.
In 1995, he founded the Law Office of Kirk Miller, a law firm specializing in meeting the legal needs of real estate and business owners, developers, investors, and other related professionals. Mr. Miller represents clients involved in a wide variety of real estate and business dealings and transactions, as well as litigation, arbitration and mediation, and has served as an expert witness on California real estate law and corporate law in California Superior Court.
Mr. Miller was a Founding Member of the State Bar of California Business Litigation Committee of the Business Law Section from 2014 – 2016, and was President of Encinitas National Little League from 2010 – 2012.
Nathan Swofford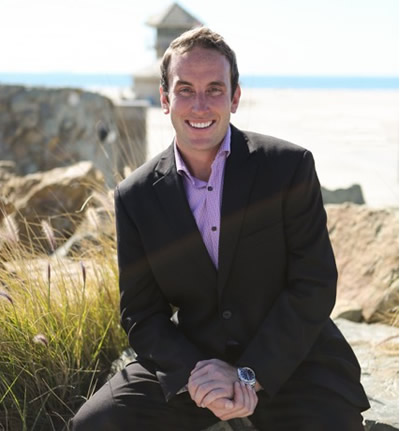 While earning his degree, Nathan built his professional foundation as an Accounting Manager for Gov-Con Solutions in Broomfield, Colorado. In 2012, after graduating from Metropolitan University College in Denver Colorado with a Bachelor's of Science in Accounting, Nathan became a Staff Accountant at GolfTEC in Centennial, Colorado. There, he managed the accounting responsibilities of thirty GolfTEC franchise store locations, which are independently owned by twelve separate franchisee ownership groups.
Shortly after joining GolfTEC, Nathan entered their core accounting management, and directly influenced work processes and productivity in excess of 30%, a statistic maintained throughout his journey with the company.
After achieving his goals in Colorado, Nathan moved to San Diego in 2014 to start his own accounting business, Swofford's Accounting. They now serve over 30 business, ensuring that all their clients financial decisions are made carefully and with their best interests in mind. Nathan's goal is simple: Setting clients up to achieve financial and business success through meticulous attention to detail and impeccable accuracy. Through every opportunity, Nathan had built lasting client relationships founded on trust and results.
Jason Hope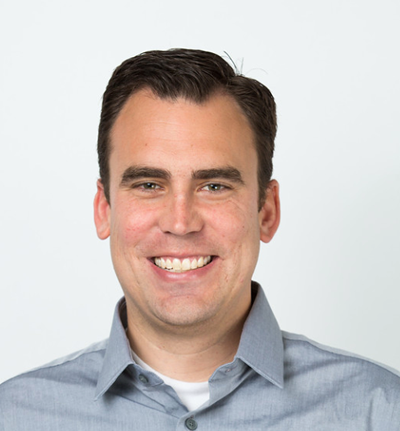 Jason Hope is the founder of Hope Financial Consulting, a fractional CFO consulting firm specializing in offering CFO and financial advisory services to businesses. Mr. Hope has over 12 years of experience working in accounting and finance roles at various private and not-for-profit organizations. Mr. Hope graduated from Brigham Young University with a B.S. degree in 2005 in Accountancy and a Masters in Accountancy in 2006. Mr. Hope worked in the San Diego office of KPMG where he focused in the audit and advisory function on large public and private, including not-for-profit, organizations located in San Diego and the Southwest. One of his clients was a large land developer who contributed to developing a large resort in Nevada. During his time at KPMG, Mr. Hope passed the four parts of the CPA exam with an average score of 93/100. Mr. Hope has had an active CPA license from the state of California since 2007.
In 2007, Mr. Hope went to work for a boutique sell-side equity research firm in Carmel Valley specializing in providing analysis of large liquid public companies to institutional money managers with investable funds in excess of $1 billion. Mr. Hope helped launch an international research product and a small cap research product during his time at the firm. In addition, during this time Mr. Hope passed all three parts of the CFA exam on his first attempt and became a CFA Charterholder in 2010.
In 2012, Mr. Hope joined a private equity firm in San Diego as Director of Finance of portfolio companies and served as Chief Financial Officer for several of the operating entities owned by the fund. In addition, Mr. Hope performed controllership functions on several land holding and real estate development projects the fund was invested in that were located in California and Colorado.
From 2015 – 2018, Mr. Hope worked for a large privately owned multinational Avocado packer and distributor with operations throughout the US and Mexico. Mr. Hope oversaw all finance and accounting functions both in the US and Mexico and helped develop and implement the company's strategic plan.
In mid-2018, Mr. Hope founded Hope Financial Consulting where he offers high level strategic finance and accounting consulting services to companies in the Real estate development, e-commerce, insurance, maritime, commercial real estate investment, and manufacturing industries.