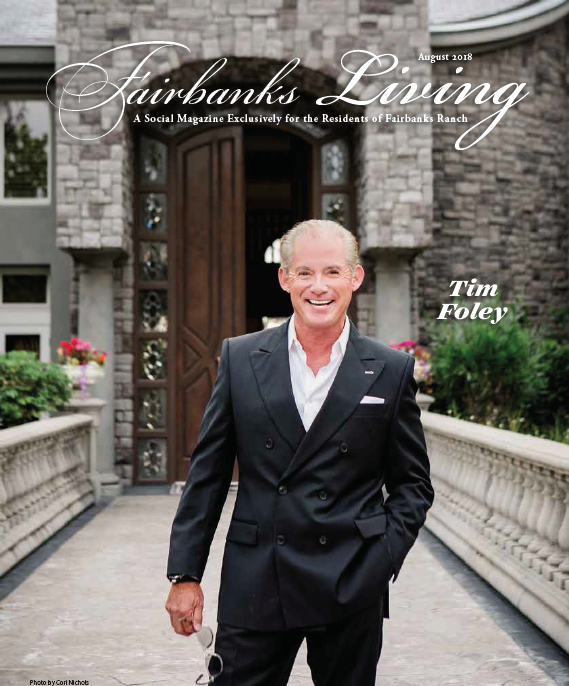 Tim owns and operates Foley Development, a company he founded. The company now has nine large commercial projects underway, including the Daily Transcript Project in the heart of Bankers Hill, which will be renamed Foley Financial Center. The project includes rehabbing the existing 22,000-square-foot office building, adding a new 21,000-square-foot office building and building 100 new high-end luxury apartments on a corner-to-cor-ner block on 3rd Avenue. It is scheduled for completion in 2018 and early 2019.
The company is also developing an entire city block on 5th Avenue, a main artery out of downtown San Diego in Bankers Hill. Called Foley Plaza, this project boasts 5000 square feet of commercial space including three restaurants, 30 new luxury apartments and parking above the commercial space.

Yet another project is a seven-story parking garage on the corner of 5th and A, in downtown San Diego. Parking is at a premium downtown because developers typically only provide one parking space per 1000-square-feet of commercial space. Foley Parking will feature space-age-sounding mechanical park-ing, so three cars can be stacked into each single space using lifts. When a client returns to the garage to pick up his/her car, a vending machine type interface allows the client to claim their car, which is then brought to ground level before a door opens, so the car can be driven out.
Foley Development projects are not limited to San Diego County. Tim also owns properties in Arizona and Texas and is excited about a huge new development in Colorado. Called Colorado Springs Land and Cattle Development, the project is a master planned community that will include a water company, a treat-ment plant and 2,400 new entry-level homes on approximately 700 acres. There will even be a new manufacturing facility for la-ser-cutting wood framing and sheathing, assembly-line style. Tim lights up when he speaks about the impact technology is having on the building industry, saying innovations like this cut framing time by about 75 percent!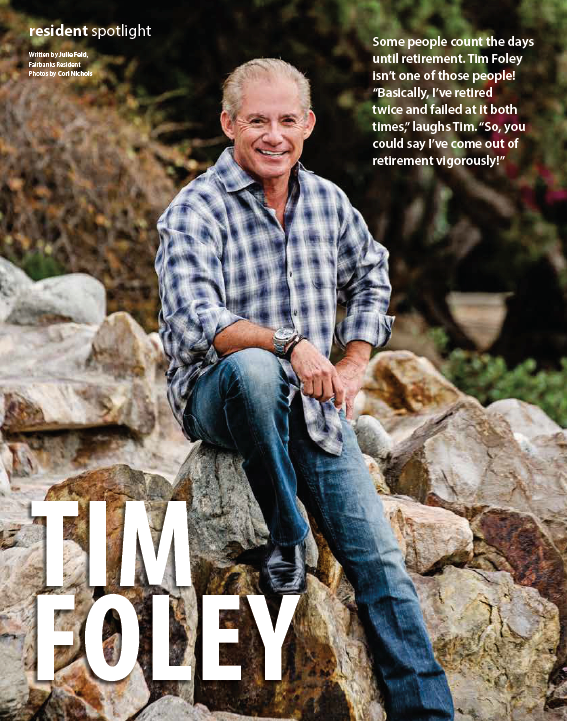 Tim has always loved real estate. Born and raised in East Los Angeles, he attended La Puente High School, followed by two years at UC San Diego, before transferring to UC Santa Barba-ra for their specialized degree in business economics and real estate. He earned his B.S. and an MBA. Tim went to work for Xerox after college and quickly became one of the top ten salesmen in the U.S. Before long, however, his desire to be an entrepreneur prevailed. He left Xerox and as he explains, "maxed out several credit cards" to purchase his first piece of California real estate: an 800-square-foot condo. The profits from that sale convinced him that a career in real estate was his destiny. He made a commitment to buy one new property per year, which quickly turned into two, then three, and so on. Eventually, he found himself owning and managing over 50 properties during two of the largest real estate appreciation periods in recent history. He diversified his investments into hotels, restaurants, shopping centers, apartment buildings, office buildings and industrial space and has personally been the operating principle in over 100 real estate transactions where he has successfully purchased, rehabbed and sold.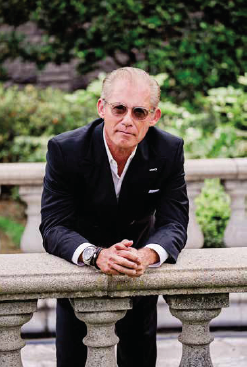 The Foley family has lived on nearly 10 acres on the north side of Fairbanks Ranch. "It's been a great place for the kids to grow up," says Tim. Now, the three Foley children are almost finished with high school. Nicole will be a senior and Brett will be a junior at Torrey Pines High School this fall. Their brother, Shane, will be a junior at La Jolla Country Day School. Both Nicole and Brett think they may want to work in real estate development someday, like their dad, while Shane has his sights set on being an astronaut. Shane is working on getting his pilot's license and has already received a letter of interest from the Air Force Academy. This summer, all three Foley kids are doing internships at Foley Development. They say they enjoy the planning meetings with architects but not the time spent on hot, sunny construction sites!
"Everything I'm doing now is to build a legacy for my children," says Tim. "I'm building the business for them. If they want to step in after college, it will be ready for them."